Deepen your thinking about football tactics
TACTICALista is a tactical board application
to help you with your football tactics!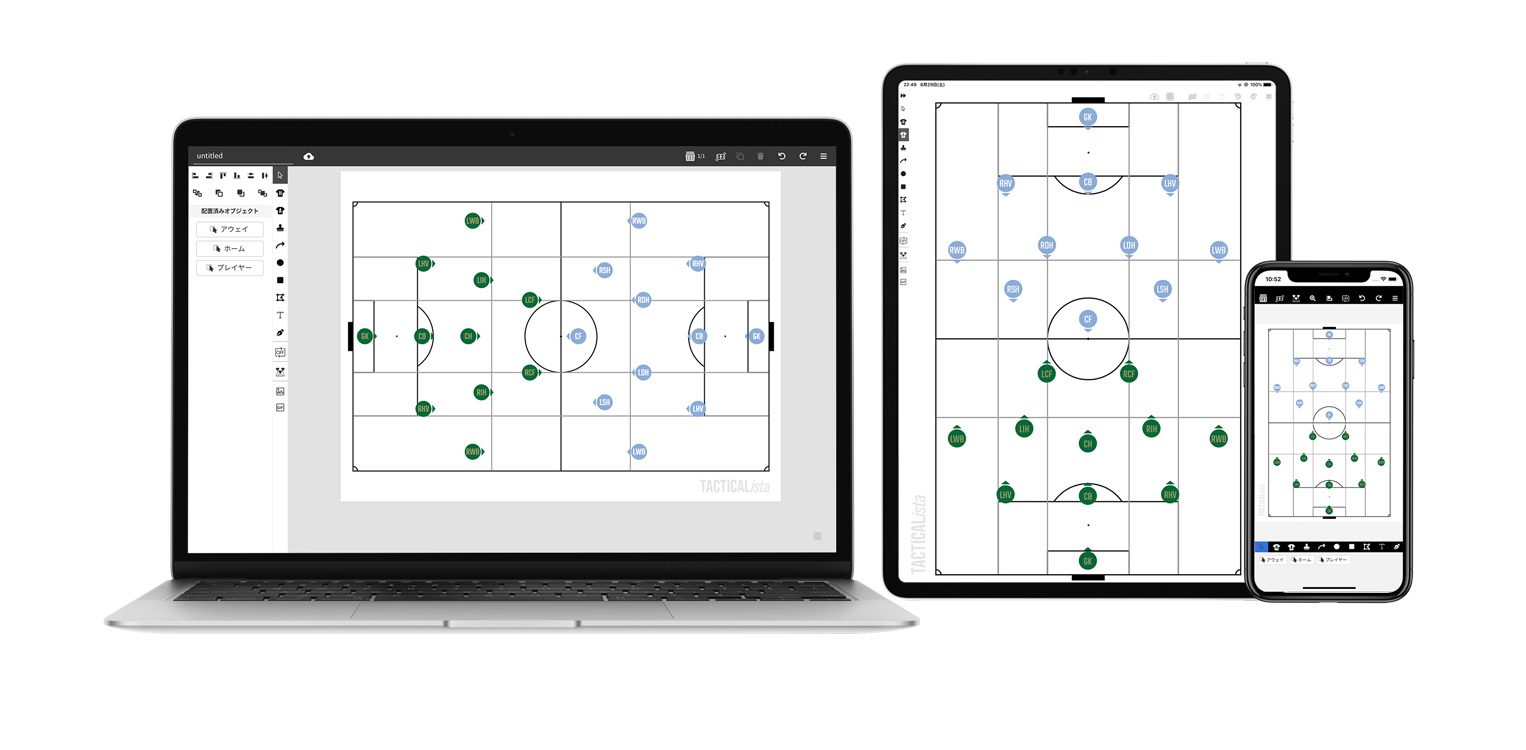 Multiple Device
TACTICALista works on PC/tablet/smartphone browsers.
Store your data in the cloud and access the same data from any device.
Easy to Operate
Designed for football drafting, the interface is easy to use and intuitive.
The intuitive feel of each tool and the batch-placement system for formations allows for instant image reflection.
Free styling and layout
With eight different field layouts and free coloring, you can match the events and team colors you want to express.
Multiple Scenes
Multiple scenes can be created for each project. No need to go back and forth in analyzing and explaining events.
Two types of exports
You can export high resolution PNG images and animated GIF images that are connected to scenes.
Pricing
Starter
Number of scenes per project
3
Number of objects per scene
Football / Junior / Futsal
30 / 22 / 15
Basic
Number of scenes per project
15
Number of objects per scene
60
Copy and paste objects between scenes/projects
We're always adding new features!
When you sign up for an account, you will start with the Starter Plan.
You can upgrade to the Basic plan if needed.